There's nothing more frustrating than implementing a new training solution and not being able to track the impact it has. How do you make your training more effective without spending countless hours redesigning the course?
Creating Effective Reinforcement Programs
Mindmarker's mission is to create the most effective Training Reinforcement program possible.

We keep a variety of factors in mind when crafting a Training Reinforcement program. Here is a sample of the ways we craft reinforcement programs:
For a reinforcement program to effectively drive behavior change, it is necessary to address the three stages: awareness, knowledge/skill development, and application.
First, learners must be aware that a change in behavior is necessary. Second, they need to understand how to make that change using the skills provided during training. Third, they need to apply the skills to create lasting change.
Closing all 5 reinforcement gaps helps make your training more effective.

We coach our clients to close the gaps in reinforcement and maximize the impact of training. Two of the methods we often recommend include feedback loops and Actionable Intelligence.
Feedback Loops
Give your trainers a way to provide feedback on the program. They should understand how to introduce the program and measure its progress.
Actionable Intelligence
Over the course of the program, you'll collect reinforcement data. This data is then converted to Actionable Intelligence.

This intelligence gives you insights into your learner's reaction to the training. This allows you to make educated decisions that increase your training effectiveness.
Adding reinforcement to your training initiative allows learners to better understand your training goals and make lasting behavior changes.
Are you getting the highest impact from your current training program? Learn more about the Mindmarker Methodology in our eBook, The Science Behind Mindmarker.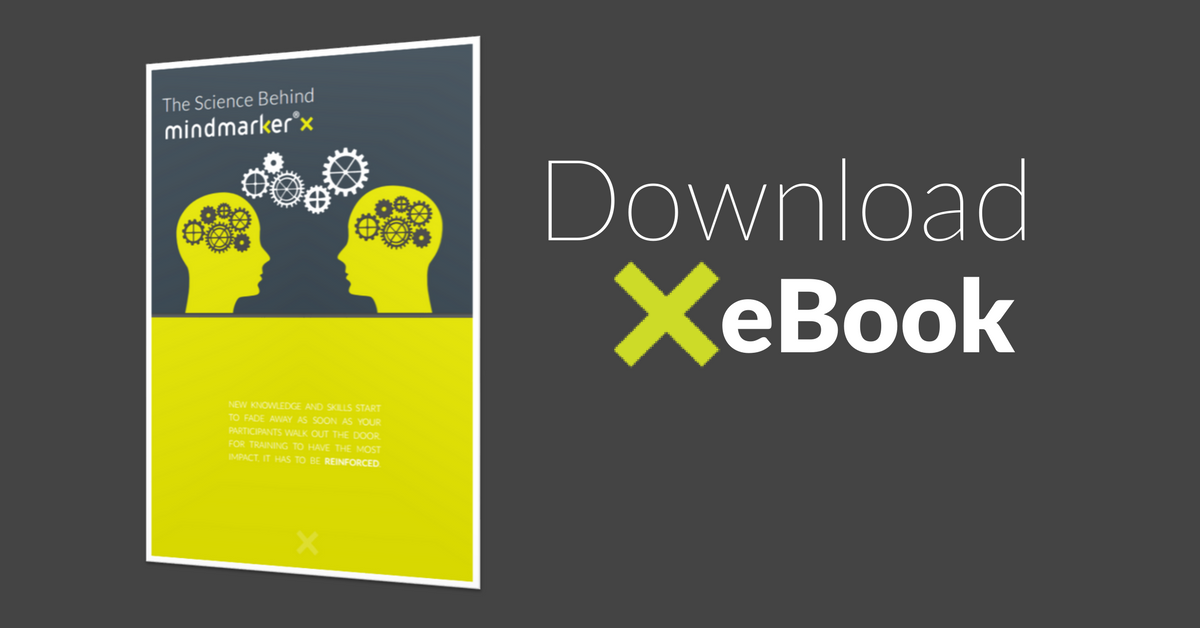 Download eBook