There's nothing more frustrating than implementing a new training solution and not being able to track the impact it has on your training. I've had my share of training issues in the past. I can tell you that nothing is worse than a training program with no measurable impact on behavior. But how do you make your training and development more effective without spending countless hours redesigning the course?
Creating Effective Reinforcement Programs
How does Training Reinforcement impact training? And how can you check your results after your learners have begun the program? Mindmarker's mission is to create the most effective Training Reinforcement program possible.

We keep a variety of factors in mind when crafting a Training Reinforcement program for our clients. What is their end goal? What behaviors do they want to change? And what story do we need to tell to help the learner change their behaviors? Here are just a few of the many ways we craft reinforcement programs:
During the training process, participants go through three stages of behavior change: awareness, knowledge/skill development and application. For a reinforcement program to effectively drive behavior change, it is necessary to address all three of these stages.
First and foremost, learners must be aware that a change in behavior is needed. Secondly, they need to understand how to make that change with knowledge and skills provided during training. And ultimately, they need to apply knowledge and skills to improve performance.
Does the reinforcement address all 5 major reinforcement gaps? What happens if all 5 gaps are not closed? Closing all 5 reinforcement gaps helps make your training more effective.

We coach our clients and partners to think beyond knowledge retention to close gaps in reinforcement and maximize the impact of training for participants. Two of the methods we often recommend inlude feedback loops and Actionable Intelligence.
Feedback Loops
Give your managers and trainers a way to provide feedback on the program. Do they like reinforcement? Do they understand it? Managers and trainers are your ambassadors. They should understand how to introduce the program and measure its progress.
Actionable Intelligence
Over the course of the program, you'll collect reinforcement data. This data is then analyzed further and turned into intelligence. We call this is Actionable Intelligence.

It gives you insight into what you're currently doing during training and how learners are reacting to it. Actionable intelligence then allows you to make organizational decisions that increase your training effectiveness.

It doesn't take long after adding reinforcement to your training initiative for you to see the impact it has on your learners. They begin to understand concepts, plan and forecast goals better.

Training Reinforcement isn't limited to a specific industry or type of training. Reinforcement is the future for training and development. Organizations around the world are seeing the impact reinforcement has on their initiatives everyday.

Back in 1992, I had the honor and pleasure to take part in the Olympic Games as part of the Dutch judo team. The journey to the Olympics was long and took a lot of training, but it was during this training that I began to realize the impact reinforcement could have on training.

We would spend countless hours learning the correct techniques for judo. After learning these techniques, we would spend years reinforcing them to become the best in the world. It was with this experience that I began to create the beginnings of what later became Mindmarker.

I used my experience in judo, more than 10 years of experience as a classroom trainer, along with many learning theories, to create our proven Training Reinforcement methodology. Here at Mindmarker, we use this proven methodology to increase training impact through behavior change.

Are you getting the highest impact from your current training program? And what would your program look like if you added reinforcement to your training initiatives? Learn more about the Mindmarker Methodology in our eBook, The Science Behind Mindmarker.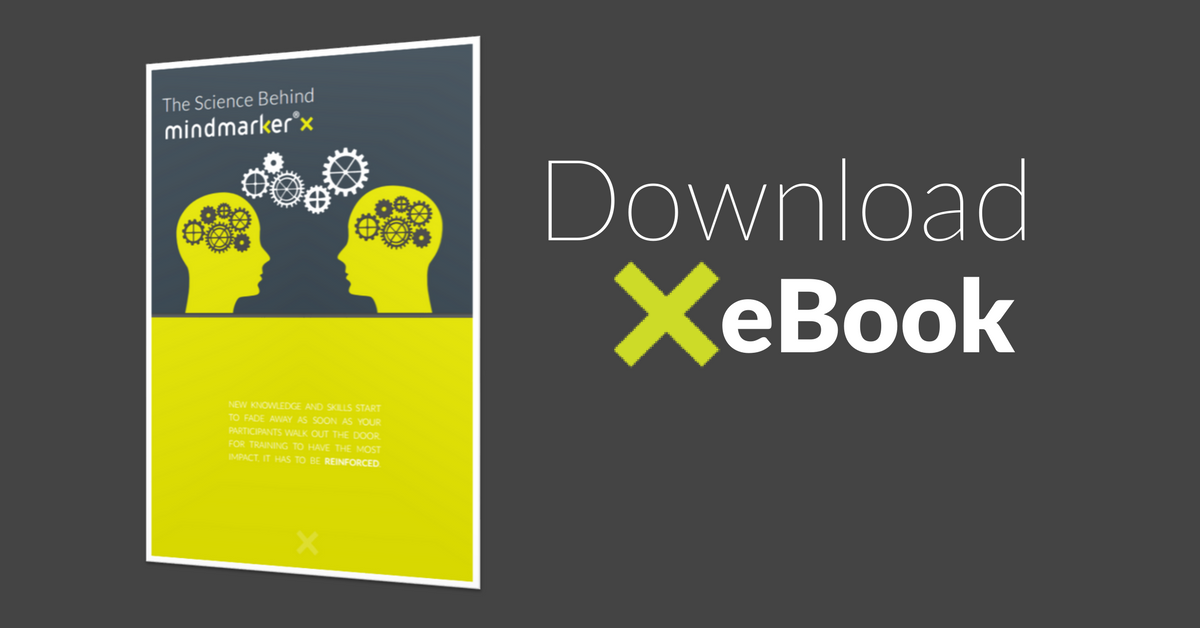 Download eBook