In the 1990's, the Wurth brothers, the owners of Mindmarker, were very successful judo athletes, and both brothers represented the Netherlands in major international tournaments. Anthonie Wurth, the older of the two, placed fifth in judo at the 1992 Summer Olympic Games in Barcelona, Spain.
Training for the Olympics
An athlete must train for many hours to reach that level of success. A "10,000-Hour Rule" is well established in the world of professional sports. It states that to perfect a specific move or technique, one needs at least 10,000 hours of training. Taking this rule to heart, the Wurth brothers trained every day for many years.
In order to win world championship games, each hour of training also had to be extremely effective so that their judo techniques became second nature that they were responding with natural reactions of the body and the mind. To achieve such a level of perfection, fifty hours of basic training per week was not enough. The brothers needed a more effective system, one that could convert complex techniques into instant reflexes.
From the Olympics to the Corporate World
After successful careers in judo, the Wurth brothers entered the corporate world in 1993. Anthonie began working at one of Europe's largest sports training organizations. He overcame the many challenges of this highly competitive environment, and after seven years he became a board member, facing the continuous pressure to get greater returns on company investments.

Over the next few years, Anthonie noticed many similarities between sports training and business training. However, he also found there were extreme differences in how training is understood.



Elite athletes viewed training as preparation for the real competition, training to achieve results in an actual match. The corporate world, on the other hand, viewed training as itself a stand-alone moment where impact and improvement were rarely measured.


Anthonie wondered how he could combine these two notions of training and connect the worlds of sports and business. He realized that the period of time after a training course was just as important as the class itself. Perhaps it was even more important.

After comparing his Olympic training to his classroom training, Anthonie discovered a link between the two training methods. Both required the continuously repeating techniques until the behavior or skill became a natural reflex.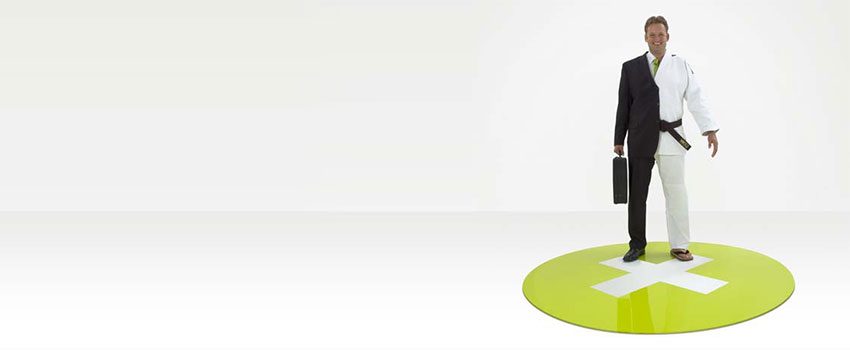 The basis of this new concept was repetition: repeat a thing in training until it is etched in memory, or as Anthonie said, "marked in your mind." Soon he had a name for his concept—Mindmarker.
The 10,000-Hour Rule seems inapplicable for business, but there had to be a practical method somewhere between training for 10,000 hours and taking a one-time class for training.
After conducting research and interviewing many Olympic athletes, coaches, professional trainers, and corporate leaders, Wurth found confirmation for the importance of repetition in training. However, Anthonie discover that repetition loses value without variety.
Although their judo coach had repeatedly taught the same lessons for many years, he always presented the lessons in different ways. Effective reinforcement not only focuses on repetition, but also incorporates various methods of presenting the same material different ways.
Reinforcement Timing, Length & Delivery
Anthonie found inspiration in the phrase "at the right time, the right message". Timing, length and delivery play a vital role in his athletic training. The best coaches strive to provide the right message at the right time.
This inspired one of Mindmarker's key components: utilizing timing, delivery and technology. Anthonie realized that "push" technology could be used to send trainees the right messages at the right times.
To get real results, it is crucial to be able to measure results. Many organizations struggle with measuring results and therefore find it difficult to determine HOW to achieve specific end results.
In sports, everything is measured. To become a European judo champion in 1991, Anthonie Wurth needed a goal-oriented approach to training that depended on the accurate measurement of interim results, in addition to his own strong self-motivation.
As an effective concept in training, the reinforcement of behaviors should always stimulate the participant's self-motivation while also achieving the main training goal.

Interested in learning more about the key principles behind training reinforcement? Learn more about the history, methodology, and the 7 principles behind training reinforcement. Download Part 1 of the Mindmarker Total Concept: From the Olympics to the 7 Principles of Reinforcement.