For the last few months, the Mindmarker team has been hard at work creating a more streamlined UI for our client portal. Why? Because we want to make training reinforcement as easy as possible.
Mindmarker Client Portal UI Update
We recently introduce the Mindmarker client portal to clients and partner currently using Mindmarker reinforcement courses. The Mindmarker client portal is your access to all modules in the Mindmarker platform. Quickly access your reinforcement analytics, the participant module, and the user management module.
This update has made the process of viewing participant data in the client portal easier than ever before.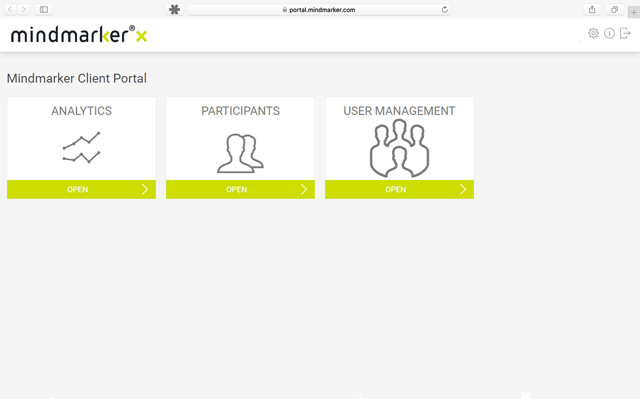 The client portal UI is now streamlined for any browser size. Navigation has moved to the top, with the reports centered in the middle of your browser window.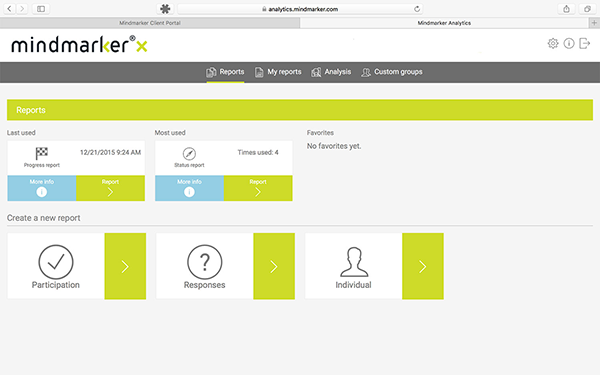 You now have the option to sort and filter all groups in the Mindmarker Analytical Tool, making it easier to find and review information for each of your groups.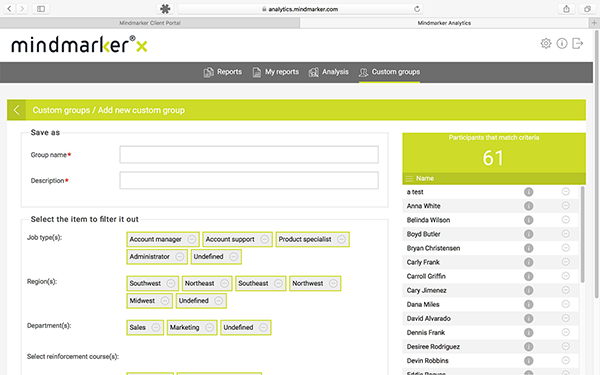 Update Language Support
In addition to updating the UI, our developers have added localization support in the Mindmarker app for the following languages:
Chinese (Simplified)
Dutch
French
Portuguese (Brazil)
Spanish
The Mindmarker client portal has also received localization support for Dutch, English, and Spanish.
Video Closed Captioning
We're excited to showcare a new localization feature for Mindmarkers. If your Mindmarker course features videos, you will now have the option to add closed captioning in the participant's native language.
Experience Mindmarker
Mindmarker is the top solution to reinforcement employee training courses. Start your free 30-day trial or request a brief consultation. .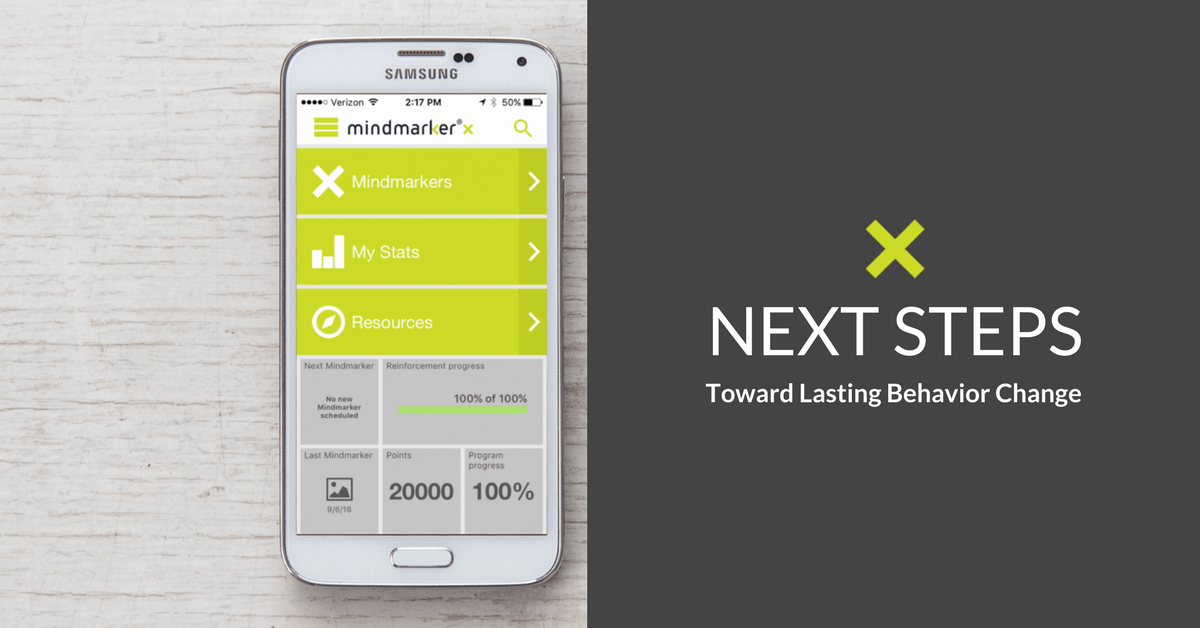 Get Started »