The client is one of the largest beverage manufacturers in the United States. The organization began using Mindmarker Training Reinforcement with an end goal of having their leadership team increase performance and consistently address situations more effectively. The client's participants are currently enrolled in a DDI leadership training course with Mindmarker Training Reinforcement included post-training.
Using a variety of scenarios and assignments, Mindmarker has been able to successfully change participants' behaviors to better align with the organization's learning objectives.
After the first nine weeks of leadership training reinforcement, Mindmarker was able to accurately show knowledge gaps within the organization. By closing these gaps, the organization has increased their training impact through lasting behavior change and increased knowledge retention.
Additional successes from using Mindmarker Training Reinforcement:
44% Increase in participants that consistently addressed situation more effectively based on key principles learned during leadership training
24% Increase in participants' ability to identify their "blind spot"
96% of the participants answered all the knowledge questions correctly
60% of the participants answered all scenario questions correctly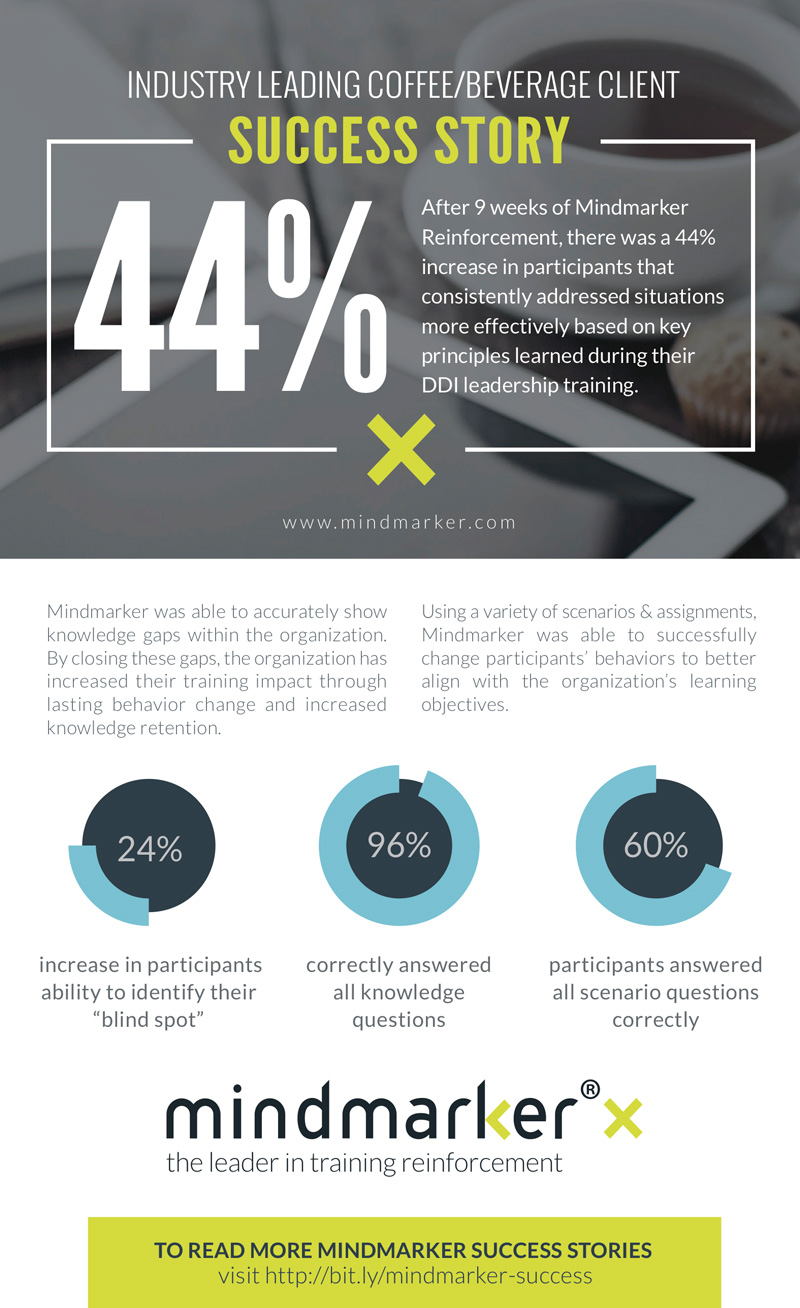 Click here for a downloadable PDF version
Learn how your organization can benefit from using Mindmarker Training Reinforcement.