Companies often find themselves spending time and money on training in effort to produce results. However, these results are hard to measure or unachieved. Unfortunately, training budgets are one of the first to get cut within an organization because it is an expense that does not produce results.
So how do we change this situation? How can you verify that your learners not only know what they are supposed to do, but also apply it? Mindmarker can help you prove that your learners are actually implementing your training in their day-to-day work. And when you can prove behavior change, you can prove training roi and see amazing results within your organization.
Get Results with Analytics
As the recognized leader in training reinforcement, Mindmarker knows reinforcement is more than knowledge retention with timely reminders. Knowledge retention is just a small part of an overall reinforcement strategy.
Mindmarker can be implemented in any training program, including channel partners, vendors, soft skills, and technical training. With Mindmarker training reinforcement, we help ensure your learning objectives and behavior outcomes are continuously reinforced.
Whether your training is delivered in classroom, over the web, e-learning or a blended solution, with the proper reinforcement your training results can drastically improve. Read our success stories here.
Keep Track of Participant Status
It is important to keep track of which participants are actively participating in your Mindmarker Reinforcement Program.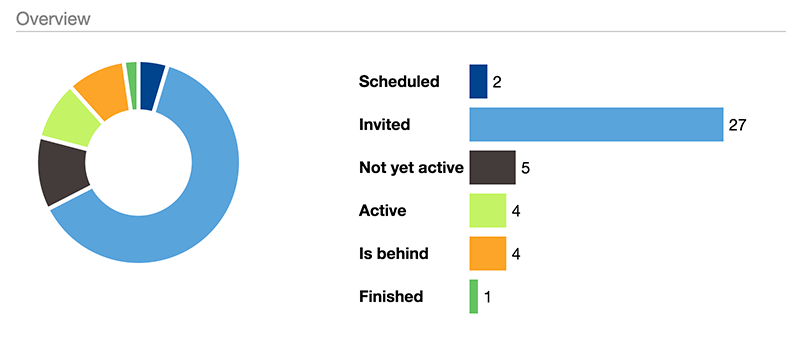 With the Mindmarker Status Report, available in the Analytical Tool, you are able to quickly check the participation status for each reinforcement program. If you want to dive deeper, the report also allows you to see the status of individual participants, helping to reduce the time spent on follow up.
How About Your Training Content?
The Analytical Tool provides you with the ability to check the overall status of all questions, dive deeper by categories, and even get details on who answered each question correctly or incorrectly. Mindmarker measurements include knowledge checks (quiz questions), opinions (surveys), and self-reflection (open-ended).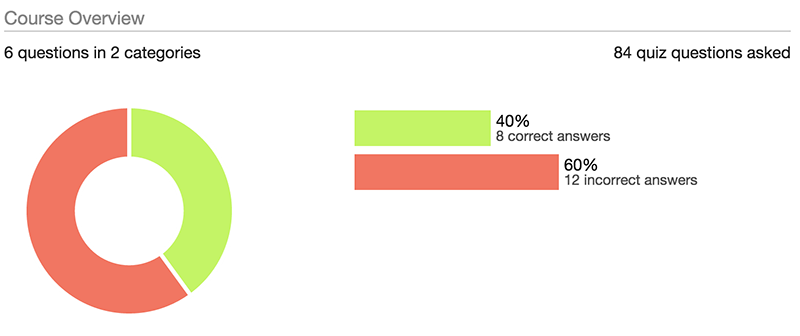 Measuring Behavior Change
In addition to checking participation status and knowledge retention, you are also able to run reports that monitor behavior change. Find out if your participants are actually using the information provided and changing their behaviors to better match the business' learning objectives.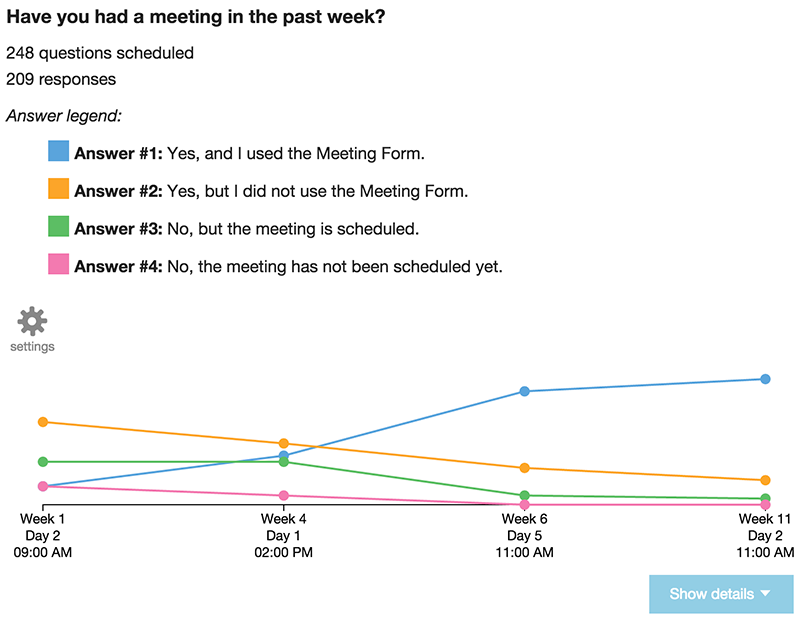 We would love to show you how we have helped others and more importantly, what we can do for you. Contact us for a no-obligation consultation, and begin receiving sample Mindmarkers on the device of your choice. Mindmarker works anywhere, anytime, and on any device and is proven to increase your results. Take the next steps with Mindmarker and experience our Analytical Tool firsthand. Start your free 30-day trial or request a brief consultation. Get started with reinforcement.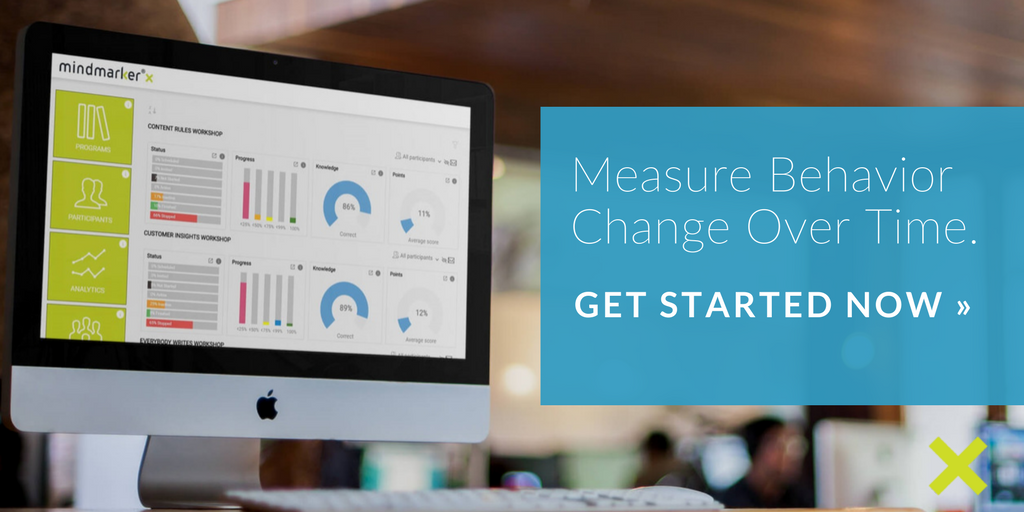 Get Started »