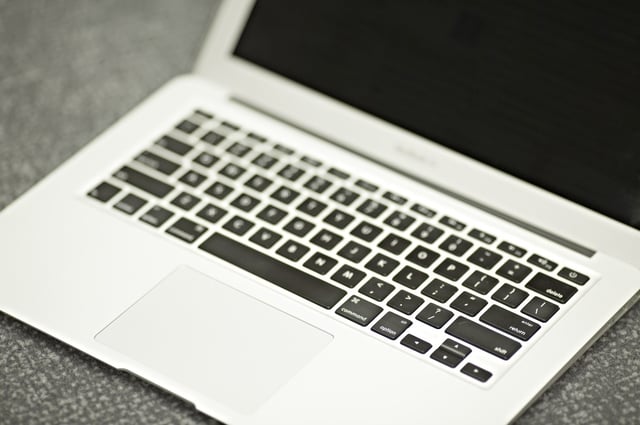 When people leave their homes today, they leave with 3 things: their house keys, their wallet and their smart phone. Which one will they go back for if they forget it? That mobile device is number one every time.
So, as learning professionals, we can't ignore the fact that mobile devices have become pervasive.
The proportion of organizations that offer learning content via mobile devices is growing, but slowly, from 28% in 2012 to 31% in 2013. There is also a rising interest in the practice known as "Bring Your Own Device" to the workplace, or BYOD.
The ubiquity of feature phones, smart phones, tablets, and other mobile devices, along with their frequent upgrades, means that in many instances, individuals possess personal devices that are often newer and boast more capabilities than the devices their employers are able to provide.
In fact, according to a recent study* by the American Society for Training and Development, companies pursuing BYOD were likely to report greater learning effectiveness and better market performance.
At MetLife, Lori Goodian, Director of Learning and Development for Global Functions, and her technology team discussed the trend of companies moving toward BYOD as a cost-saving tactic and as a practical means of connecting with employees, especially when it comes to the delivery of training.
She says, "MetLife will consider learning programs on a case-by-case basis, especially if the learning content may contain proprietary or sensitive information." Goodian is optimistic about BYOD's effects on learning.
"MetLife adoption of a BYOD strategy would be a positive step toward enhancing our mobile learning capabilities," she says. "If we limit our learning programs to only company- issued devices, the population is quite small. But we know that most of our employees have personal smart phones, tablets, or other devices. Enabling access to anyone who has a device of their own will translate to considerably greater learning usage."
Mobile connectivity is a fundamental aspect of daily business at Sprint, where company discounts make it possible for most employees to purchase their own devices.
Kevin Barrett, Manager of Sprint University lnfrastructure, points to security as one of the biggest challenges for Sprint University's mobile learning programs.
"It's making sure that we have controls and processes in place so we can authenticate our employees' personal devices onto our corporate network and then push the right content to them," he says, adding that finding "the right combination of technology to accomplish mobile device management and mobile application management" is not confined to the learning organization. but is an enterprise-wide concern.
Sprint University and the company's IT function are partnering to address those BYOD opportunities.
Sixty-five percent of the organizations already support BYOD or are in the planning stage of doing so. Although mobile learning still has a long way to grow, more than 85% of business and learning leaders are optimistic that mobile technologies are likely to improve their organizations' learning in coming years.
Reinforcement is a continuous process. The organizations that embrace BYOD will have maximum flexibility for training, which can lead to increased profit. Many employees see no difference between professional and personal interests and have no clear boundaries between office or personal hours when it comes to training.
Mindmarker differentiates 3 important stages for providing reinforcement:
The Awareness stage
The Skills / Knowledge stage
The Behavior Change stage
Each stage is unique and requires its own approach. Since the Awareness stage has a lot do about reflection and inspiration, this stage can be reinforced best when people have time to reflect. The calmness to do so is often present when they are active on their own personal device, making BYOD a very effective strategy for maximum impact within an organization.
* ASTD: Study 2013, Creating Practices That Transform Learning