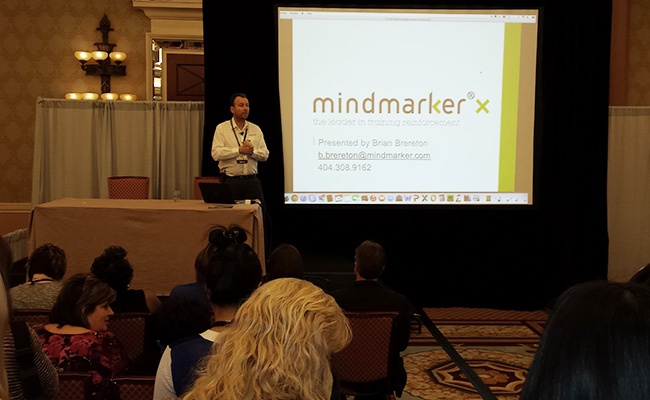 Mindmarker just returned from ATD TechKnowledge in Las Vegas, NV. As a sponsor and exhibitor, we thought it was a very productive event, meeting old friends, making new ones, and learning about all the exciting things happening in the training industry.
Brian Brereton, Mindmarker's Director of Business Development, opened the expo floor on day one with a standing-room-only crowd! Brian began his presentation by explaining the difference between reinforcement and reminders. He also discussed some of the common challenges faced by clients and shared examples of how others have used Mindmarker Reinforcement to transform their training programs.
Throughout the conference, we continued to see a steady stream of people at our booth looking to talk about their current training challenges and how Mindmarker could help them achieve improved results through behavior change and knowledge retention.
Interested in assessing your training programs and measuring training impact? Take the next steps with Mindmarker and experience our Analytical Tool firsthand. Start your free 30-day trial or request a brief consultation. Get started with reinforcement.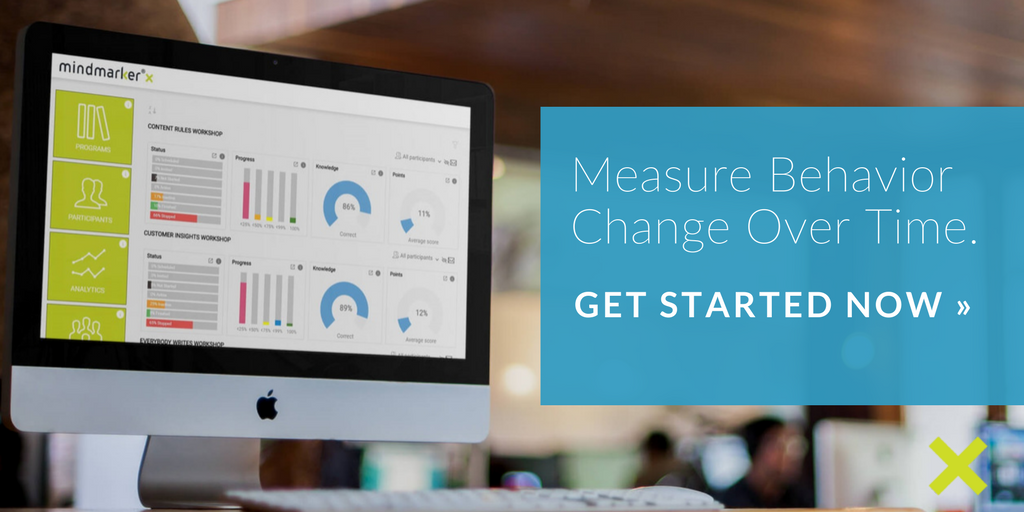 Get Started »